The Happiest Place On Earth easily welcomes over 20 million visitors a year…many of them for the first time. If you are a part of those ranks, here are some important things to know before you take a trip to Disney World for the first time. 
Download The My Disney Experience App
There is virtually no way to do your Disney World vacation planning without the My Disney Experience app.
You can make and check hotel and dining reservations, get your FastPasses all squared away, mobile order your food, check wait times… it's the bomb diggity.
So, if you are in the throws of your vacation planning, make sure someone in your party has this app. Check out more details in my post on how to get started with the My Disney Experience app.
Consider the Crowds
Disney World is always somewhat crowded, however certain times are far more than others. It will be harder to see and do everything you want on the 4th of July versus a Saturday in the middle of February.
Some folks can only travel during certain times ( usually around holidays and school vacations). So, if you can be at all flexible with your trip planning, try to visit during an off-peak time.
September and late January-early February are typically great times to visit Disney World. 
The weather isn't blazing, school is in session and there are no major holidays.
For more detail, I go more in depth about certain times are far more than others
If you must travel during a peak time, definitely use a crowd calendar to help decide which days you should visit certain parks. They are not perfect, but can be a good guide to gauge how to navigate the parks during major events like holidays or marathon weekends.
Factor Transportation Time In Your Disney Vacation Planning
Walt Disney World is 40 square miles total. It's GINORMOUS!
Unless you are staying at one of the monorail loop Disney resorts ( The Contemporary, Polynesian or Grand Floridian), I would absolutely build in between 30 minutes to an hour to park hop or get from your resort to a park. This post from the Disney Parks Moms Panel gives a great guide on how to gauge your time.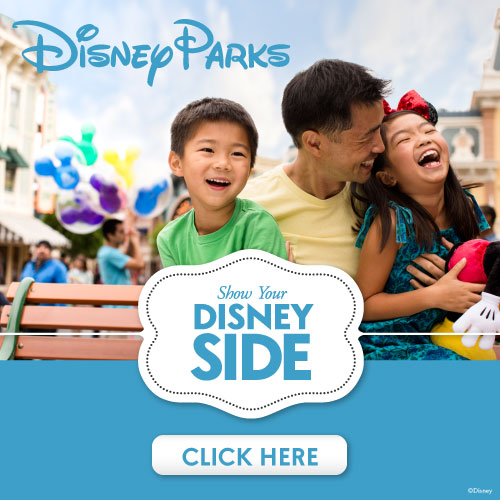 If you really want to get somewhere fast, you can consider using Disney's Minnie Van™ Service. It works with the Lyft app and runs about $25 per ride (2 car seats included).
Walt Disney World is not cheap
You are probably already aware of this, but it's worth noting anyway. You will need to plan your budget accordingly.
Consider if the Disney Dining Plan is a feasible option based on how much your family typically eats and it is possible to purchase Disney World tickets at a discount.
Use Your FastPasses Strategically
Definitely make the most of your Disney FastPass+ selections.
Here's how it works, Disney allows each ticketholder up to three advance FastPass selections which must be scheduled in the same park. They are digitally linked to your Disney MagicBand or park ticket.
You are given a one-hour time slot and can basically head into an express line during that time for the scheduled attraction.
If you are an Annual Passholder or not staying at an on-site Disney resort, you can only make these selections thirty days in advance.
However, if you are staying on-site, you can make your FastPass selections through My Disney Experience sixty days in advance!
Book these as early in the day as possible, because once all three are used, you can then hop onto the MDE app or head to an in-park kiosk to see what additional FastPasses may be available for the day.
Bonus: Once you use all three in a park, you can make a FastPass selection at another park if park-hopping is your thing.
Pre-Purchase Your Princess Dresses
If you have little girls who want to hit up Bibbiti Bobbiti Boutique, bring your own dress!
You'll save a ton of money. Check after Halloween clearance, toy aisles at Target, Amazon or an online site like Little Adventures.
Even with shipping, you will stay pay far less than what a dress in the park costs.
P.S. This tip applies for other souvenirs as well to save on cost… wands, tiaras, glowsticks… all can be brought in. However, you cannot bring remote control toys or toys that may resemble weapons— this includes bubble blowers…
Bring A Portable Charger
I brought this up in my post on 5 essentials for Walt Disney World, but it's important to mention here. My phone lasts about 30 seconds when it is not charged, so I always have a portable charger on hand. I like the small, lipstick-sized Anker PowerCore charger, but you can usually find portable chargers anywhere for not a lot of money.
If you forget a portable charger, take multiple trips to the park, or have multiple devices, consider investing in a FuelRod to ensure you never run out of battery.  My virtual Disney blogger pal, Dustin, has a great post about FuelRods on his site. 
Wear Comfy Shoes
See comment above about WDW being ginormous. Comfortable shoes are a must. This is not the time to be breaking in anything new either.
I love my Vionics, but if you want more recommendations, check out my post all about the comfiest shoes to wear around Walt Disney World.
Learn about Rider Switch and Single Rider Lines
If you are traveling with little ones, or just couldn't get a FastPass for a certain attraction, check into Rider Switch and Single Rider Lines.
Rider Switch is when you are traveling with a child that doesn't meet height requirements, but both parents want to ride. The entire family waits in line, then when you arrive at the front, simply ask for Rider Switch.
Rider Switch is digitally applied to your MagicBands. One parent can ride the ride, while the other waits outside the line with the child(ren).
Once the ride is complete, the parent who didn't ride can take the card and go right to the FastPass+ queue. Plus, they can take up to two guests with them, meaning some members of your party can ride twice!
Additionally, if you are short on time or the only thrill-seeker in your party, Expedition Everest, Test Track and Rock 'n' Roller Coaster all have single rider lines, which generally have significantly shorter wait times.
Make Advanced Dining Reservations
You can get by with quick-service dining at Walt Disney World. However, for character meals and most table service restaurants that you really want to experience, you are going to want to make some advanced dining reservations.
Disney dining reservations can be made through your My Disney Experience account or by calling (407) WDW-DINE or (407) 939-3463.
All guests can book up to 180 days in advance. For restaurants like Cinderella's Royal Table, you will want to book as soon as your window opens.
If you want some more insight on which restaurants may not be worth the hype, check out this post from Jennifer at Three Kids, A Cat and a Husband. Jennifer is a member of my Disney Fans and Bloggers Facebook group and I was thrilled to contribute to the post.
If you are planning to visit Disney World for the very first time, please join my Disney Fans and Bloggers United Facebook group. We would love to help answer your questions and get you ready for your magical Disney World vacation!
If you found this post helpful, you may also like:
A Beginner's Guide To Getting Started on My Disney Experience
Where To Find A Free Character Experience At Walt Disney World
How To Find Discounts On Walt Disney World Tickets