We are fortunate to be frequent Disney goers.  But, the first time we took the kids, we were the poor souls that were carting a week's worth of luggage around Cinderella's Castle in 95 degree heat ( and pretty much hating it).
We have since honed our skills and can now 

easily

 breeze through a day at Disney with just a little, simple pre-planning. 

 
So, what are our absolute, bare necessities for a stress-free day? (Disney pun completely intended)

1.A Good Lunch Tote

Disney snacks can get pricey, so it's fortunate that you are permitted to bring snacks into the House of Mouse with you. (Don't bother with water, though. You can get free water in the park simply by asking for a cup of water and some ice. Seriously.)Granted, I will splurge on a Dole Whip any day of the week. But, sometimes you need a quick snack to quiet the whining ( or you don't want to spend $8.95 for an Uncrustable and chips that your child may or may not eat). You don't want to cart around a cooler, but a nice bag to throw over the stroller handle will save you money and frustration.
I personally LOVE my Thirty-One Thermal Tote.  This thing has a ton of space and is durable!
If you are traveling by plane, it will easily lay flat in your suitcase to pack with snacks while here.  I can pack two sandwiches, 2 Capri Sun
, and about 6 bags of various snacks in this cute tote.
Thirty-one is an online company so, look up your favorite consultant to snag one. ( If you don't have a consultant, check out my gal pal, Brianne's, here). Added bonus, the front pocket adds extra storage space for granola bars, fruit snacks, or a non-food item… like a portable cell phone charger ( More on that next).
If you are an Amazon user, there are definitely some nice alternatives to the 31 bag. This neoprene bag has excellent reviews and would get the job done well!   
2. A Portable Cell-Phone Charger
If you have an older phone like I do ( iPhone 5s), then you know the struggle. This thing sucks up juice quicker than a 3-year-old with a capri-sun.
When walking around Disney ( hopefully using their complimentary wi-fi) and checking FastPasses, snapping photos, confirming dinner reservations, even the average phone batteries won't last.
You want to be able to take photos of the kids, have something to maybe play a video within a lengthy line, and more importantly, be able to keep track of your plans and events. Plus, you want to be able to keep moving, so a portable cell charger is a must. Otherwise, you will be standing awkwardly in a bathroom hogging an outlet near the handicap stall.
Just…no.
We use this Anker PowerCore Mini Charger
. It is cheap and durable. You simply charge it ahead of time and it is enough to give my phone one full charge, which gets me through the day. Plus, it is crazy small… about the size of a large tube of lipstick. My husband can wrap a USB cord around it and put it in his cargo shorts, so I don't even have to haul it around.
3. Think beyond the autograph book.
 We did the autograph book thing. My kids haven't looked at it since.
However, when Jessie was given this Disney Princess Look and Find
 book, she was obsessed and I decided would be a cool autograph book substitute.
The characters loved it! Jessie loved it! It has ripped from use because she loves it so much.
I tell all my friends before coming to Disney to get one of these books instead of an autograph book. I even gave it it's own blog post with more detail that you can read here. 
The characters seem to really enjoy something different, too. More than once a character has spent several minutes with Jessie looking through the book and finding the items on their character's page. Amazon also sells other Disney Look and Find books
that are geared towards boys or just classic Disney.
If you feel you must do the autograph book, I suggest stopping at a Dollar Tree before your trip and buying a cheap notebook there. Odds are you can find one that is Disney themed and spare yourself the $11.95.
Technically, this is two items and they are pretty obvious.  Florida isn't called The Sunshine State for nothing. You are gonna want some.
Jessie has really sensitive skin and sunblock causes her to break out. After a lot of trial and error, I found the  Babyganics 50 Spf Sunscreen Lotion. It is the only sunscreen that doesn't cause her problems. A little pricey, but I recommend. 
5. Hand Sanitizer
My kids touch everything. Jessie has eaten popcorn off the ground before I can stop her. Even though Disney does an amazing job with cleanliness, it is still a public theme park. You will just WANT some pocket-sized hand sanitizer handy…even if it gives you a false sense of clean until you get home or to your resort to scrub off the day.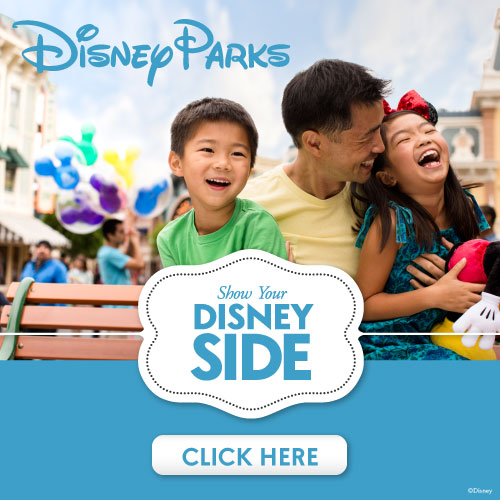 6. Comfy Shoes
This is a must!
You will do a ton of walking at Walt Disney World and if your feet are not happy, you won't be happy!
I have an entire post dedicated to this topic, but if you want superior comfort, I highly recommend you check out Wiivv sandals.
Wiivv designs custom sandals and innersoles specifically for your feet.
Mapping is done quickly and easily from the comfort of your home, through their app and purchases are made online.
We were able to collaborate with Wiivvs, just prior to our last trip and the comfort was amazing! Mr. L had the innersoles and I had the sandals. We walked for miles without a single blister or foot pain.
My sandals will definitely be on my feet the next time I hit a Disney park.
This list may look a little different depending on your family size, ages and any health, medical needs.

However, with a 5 and a 3-year-old, these are some items we don't leave for Disney without.
You may be wondering why I didn't mention things like ponchos, fans or strollers.
The reality is that when it rains, we find cover ( it usually passes in a few minutes), and, though we do take an Umbrella Stroller
 for Jessie, we generally find that we could get by without these things if needed.
The kids manage to walk for long periods of time, but we are local so we don't do parks for days at a time.
A good stroller would need to be on a traveler's packing list and dollar store rain ponchos may be a good addition, but not a necessity for us.
You can find out more about some of the top mom-approved strollers to take to Disney in this post. 
Final bonus tip:  the weather in Florida can change pretty quickly. Always pack layers, especially in the 'winter' months when it can easily shift from 50's to 80's within 24 hours. If it rains, you can still have a magical day!
What are your theme park must-have essential items? Leave a comment and let me know!