Learning how to use Pinterest is pretty

critical

to increasing your blog traffic.
I know that's a bold statement. But, let me break it down for you.
At any given time, over 95% of the traffic that FlipFlopWeekend receives is from Pinterest!
But, it wasn't always that way!
When I started FlipFlopWeekend, I had about 70 engaged monthly viewers to my Pinterest profile. 
Now, I have an average of over 15,000…give or take some months that are a bit lower or higher.
If you want to see growth to your blog traffic, here are the top 5 things you need to do to amp up your Pinterest strategy!
Switch To A Business Account
You can create a Pinterest business account from scratch, or build off your already existing personal profile.  Either way, it's free and easy. Plus, you will have access to some important analytics, be able to enable rich pins and will have the ability to promote with ads, if you wish.
When I established FlipFlopWeekend, I opted to use my existing personal profile and turn it into my business account. This way, I already had some established followers and I didn't have to manage two accounts.
Setting up a Pinterest business account is fairly simple.
Head to http://business.pinterest.com/
You will have the choice to either create a new business account or convert your personal account.
You will be guided through the Business set-up where you will select the type of business you run and fill in your business contact info.
Then, you will be able to update your profile to make it a Business profile and claim your website. This is very important, as it will allow you to have more detailed analytics.
After your business profile is set up, you will want to brand your board to make it look cohesive. This can be done by creating boards that fit your niche and branding your profile with board covers.
Check out my YouTube tutorial video to see exactly how you can create a Pinterest board with board cover quickly and easily!
Design Irresistible Pinterest Pins
I'm not going to sugarcoat it. I get frustrated when someone has an amazing post that I would love to share on Pinterest, but I can't because they don't have pinnable pins.
You see…

Pinterest doesn't like icky pins.
It doesn't like long horizontal pins or pins with poor quality of images…and people won't re-pin them…and neither will I. 
I can say this, because I used to be that pinner!
Most of the first pins I 'designed' for my site were horrible!
I cringe to share them with you, but they are still buried deep in the caverns of my Pinterest profile and I want to be real with you…
I had no idea what I was doing!
Look at that 1 pitiful impression. #thanksmom
Fast forward and I have learned a thing or two about creating pins!
Check out this pin that has had almost 140k impressions and 1,000 saves!
Canva is my preferred program to design pins.
I personally use the paid version because the added features ( like simple resizing and the ability to download transparent images) is beneficial for my blog. However, the free version of Canva will work great for beginning bloggers.
When it comes to sizing, there was a time when long giraffe pins were the way to go, because they stood out on the home feed. However, Pinterest changed it's algorithm so these pins are now cut off on the mobile app.
Pinterest pins should have a ratio of 2:3 with the optimal pin size ( currently) to be between 600 pixels wide x 900 pixels wide to about 600 x 1260. I have found my ideal pin size to be about 600 x 1100. 
When you sign in with Canva, you will be able to search for Pinterest templates to help get you started.
Note: Canva has not adjusted the templates to reflect the new size. If you use a pin template, you will want to manually adjust the size to your custom dimensions, but you have to have the paid version of Canva to resize templates.
Square images are becoming popular, so it's worth testing to see how it works for you. I only pin square images when I am scheduling pins from my Instagram in Tailwind.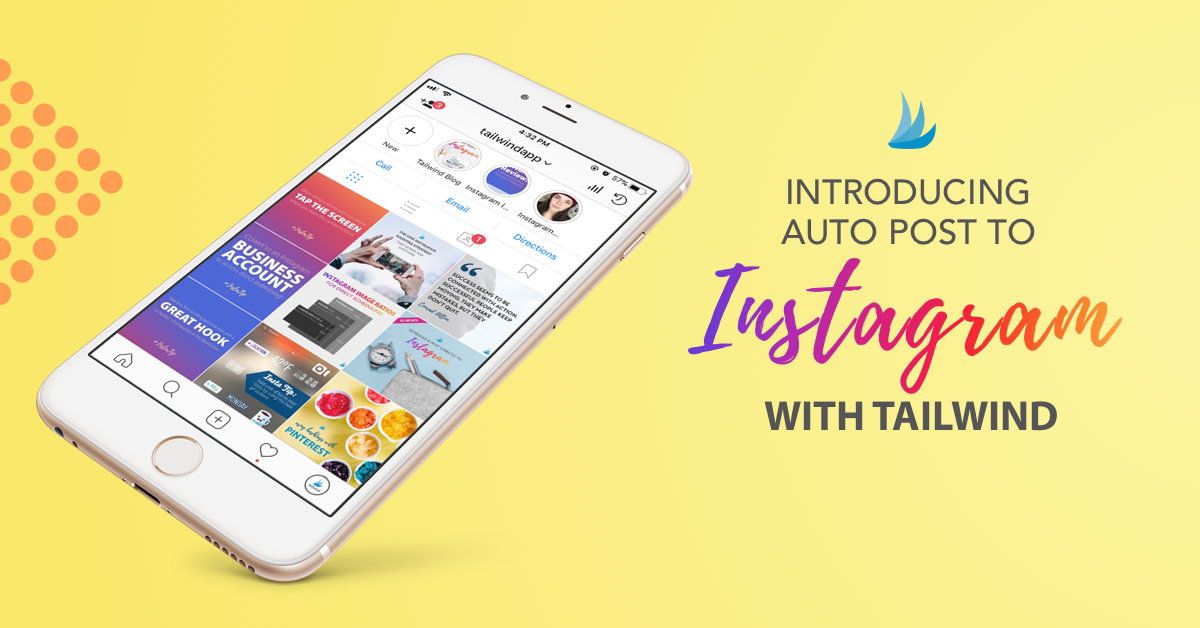 I have created a couple of pin templates that I utilize for each blog post. This way, I have a few pins circulating around Pinterest to drive traffic to one post.
There is no one set format for a great pin design. What may work for others may not work for you and vice-versa. Some of it will be trial and error.
However, there are a few key general rules to follow:
Use high-quality images.
Your own photos are preferred, but if you are in a pinch you can find free stock photography on sites like  Unsplash, Pikwizard, Pexels or Pixabay
Make sure your text is bold and legible.
Use 2 different fonts for emphasis, but avoid fonts that are hard to read.
Write a quality headline that draws the reader in. Use power words like "secret," "amazing"  On my Mickey pin above, I didn't give away the answer in my pin title…this causes the reader to think " I want to know where I can see Mickey and Minnie together. What is the only place to do that?" Blog and marketing guru, Neil Patel, has a great post on How to Write Powerful Headlines if you need more guidance in this area.
Make sure you use keywords in your pin description and include this in the alt text when you upload a pin to your blog ( which you must do to make it easy for others to share your posts). This ensures that you pin is not being sent to Pinterest without a description.
Join Group Boards
Joining Pinterest group boards is one of the best ways to increase your traffic.
When you pin to your personal boards, you are counting on your followers to repin your content. However, group boards are a collaboration of multiple pinners. When you pin to a group board, you have no increased your chances of a repin, because now every follower of every pinner on the group board can see your pin!
But you want to find the

right

group boards.
Search for boards that are specific to your niche. I have a couple of 'free for all' group boards, but Pinterest prefers you pin directly to boards that are niche-specific. For example, recipes on food boards, travel on travel boards, etc.
An easy way to do this is by going to the Pinterest search bar. Search for your niche + group board.
Make sure you filter the results to " boards" and you should find a bunch of boards to pick from.
Click on the boards to see if there are clear instructions on how to join. Some boards may be closed or have no instructions. You can send a request by clicking the board's founder and sending them a message through Pinterest. It's usually courteous to follow them, as well.
Follow the instructions and send a polite message to the founder. Mention that you came across their board, have followed it, have read the rules and would like to collaborate. Explain a little bit about your blog and make sure you provide the URL to your Pinterest account and your Pinterest username.
If they invite you to the board, you will see a notification in your messages and have the opportunity to accept.
The boards will then show up in your board list and you will be able to pin to them. Pay attention to any rules outlined by the board creator with regards to the content of the pins and how often you are allowed to pin per day.
Create Group Boards
This is my FAVORITE way to increase your Pinterest following and, ultimately,  your traffic.
Create boards related to your niche ( or create boards outside of your niche that may have been personal boards) and turn them into group boards!
For example, Arts and Crafts is not really a part of my FlipFlopWeekend niche. However, I had a board for it when I transferred to a business profile and just added collaborators who are interested in arts and crafts and, voila, thriving arts, crafts, and DIY group board is born.
Make sure you have clear rules outlined in your board explaining how to request to join and how to pin.
I am going to let you in on my secret!
Create a form on your website for people to request to join your boards. Type the URL to this form in your board description when you explain how to request.
When people go to this URL to request to join your boards, they are going to your website (#pageview!) 
PLUS, you have the chance to ask them to join your email list OR to sign up for Tailwind and offer them a free month!
This quick video will guide you through how I set up my Pinterest Group Board Request Page.
Pin Consistently
Finally, pin consistently.  Pinterest likes to see active users. 
If you live a busy life like I do and can't pin throughout the day, I highly suggest Tailwind.
Tailwind pretty much saves my Pinterest life.
Tailwind is a scheduling tool that is really easy to set up. It connects to your Pinterest, so you can select a pin and schedule it to any personal or group board you wish. Plus, you can create board lists to schedule a pin to multiple boards at a custom time-interval that you set.
Basically, you can schedule pins for 3 a.m. and not have to be awake to do it. 
But, the real perks of Tailwind come in the analytics.
It's a little hard to see how well your group boards are performing ( and whether or not you should drop them) if you are doing everything manually. Tailwind offers board insights and pin analytics to really help you understand what's working and what's not.
You will still want to make sure you are manually pinning, as well, and being active on your boards. And don't forget to pin content from other pinners, so your board is not spammed with your own pins. Remember, blogging is all about #communityovercompetition. When you share others pins, they will likely appreciate it and return the favor. And, if not, you still have curated solid content for your followers.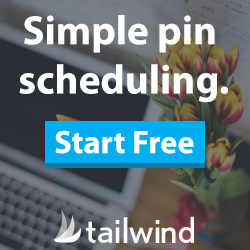 Finally, it's important to disclose that though it took quite a bit of trial and error to figure out Pinterest, I had a HUGE quick start from the Pinterest Ninja book, created by Meghan Johnson.
Since I purchased the book, she has come out with an e-course and I have to tell you, she knows her stuff!
If you want an affordable and thorough guide on how to make Pinterest work for you, definitely look into Pinterest Ninja book. I absolutely recommend it!
For another

completely free

option, I suggest the Pinterest Bootcamp from Paul Scrivens at Dare to Conquer.
I joined Dare to Conquer and did the Pinterest course included there, but the bootcamp is a great start if you are on a budget. (P.S. Dare to Conquer...formerly known as Billionaire Blog Club is pricey…but worth every penny. It's a gamechanger.) But, no harm no foul if you just take the free bootcamp and up your Pinterest game. He also has a standalone Pinterest course you can check out without paying for the DTC membership.
How are you doing with  Pinterest? What methods do you use to drive traffic to your blog or business? Let me know in the comments!
Also, if you found this post helpful…would you mind giving it a share?
If You Liked This Post, You May Like:
How To Create a Facebook Group and Grow  Your Audience
10 Things Every Blogger Needs To Hear During Their First Year