Walt Disney World vacations are magical, happy times… but they can also be incredibly exhausting. 
We are tired after just one day of walking around WDW ( wear some good shoes). A full week of being on the go with the family in tow can be far from the relaxing vacation you dream of.
It is very important that if you are planning a trip to Walt Disney World, you build in a rest day to give you a chance to recharge your batteries. With 4 parks, planning a vacation for a full seven days ( to include travel time) would be ideal. However, if that is not possible, make sure you don't schedule every minute so that you can have some flexibility and downtime.
But, have no fear. Rest does not equal boredom. Here are some of my favorite recommendations on how you can spend a rest day at Walt Disney World.
Visit Disney Springs
Disney Springs has no shortage of fun. With a variety of unique stores, the shopping is amazing. There are a TON of restaurants (our favorite pizza is at Blaze) and free entertainment everywhere.
It's fun to just tool around a bit and see what there is to see. You can bowl at Splitsville, catch a movie at the AMC theater, or check out my tips on other free things to do at Disney Springs to help lighten the load on your wallet just a bit.
Resort Hop
Every Walt Disney World resort hotel is a unique experience. Take a day to just explore a resort other than the one you are staying at.
For kids, the Art of Animation resort is a great place to walk around and take photos ( The Cars area is our favorite.)
Plus, you are within easy walking distance of Disney's Pop Century resort, which also has some great photo op opportunities.
The 60's flickr photo by rocket2722 shared under a Creative Commons (BY-NC-ND) license
Alternatively, take the monorail loop and check out The Grand Floridian, The Polynesian, and the Contemporary. This is a fun option on a rainy day since the monorail and resorts will keep you dry.  This is definitely a must-do during the holiday season when they are all stunningly decorated.
At Animal Kingdom Lodge, enjoy a savannah view from the Jambo House.
Animal Kingdom Lodge – Guest Walkway flickr photo by themissy shared under a Creative Commons (BY) license
Spend A Day At The Pool
Lounge poolside at your resort, or check out another resort pool.
Can't get to the beach? Head to one of our favorite Disney pools at the Beach Club resort for the beachside experience. The sand is clean, soft and…I kid you not…it doesn't stick to you.
Visit A Water Park
Typhoon Lagoon Surf/Wave Pool flickr photo by elisfkc shared under a Creative Commons (BY-SA) license
Although this does cost a bit more money than the other options, lounging around a water park lazy river is a great way to relax. When Mr. L was a lifeguard, he frequently heard guests say that they wish they had planned more water park time earlier in their trips.
Lazy River (Blizzard Beach) flickr photo by gnislew shared under a Creative Commons (BY-ND) license
You can choose between Blizzard Beach or Typhoon Lagoon. For a day of fun and H2O, you can't go wrong with either. However, for more info, you can hop on over to my side by side comparison in this post.
Mini-Golf
WDW has two mini-golf courses. Disney's Winter Summerland course is near Blizzard Beach and Fantasia Gardens is up in the Epcot resorts area, not too far from the Swan & Dolphin.
Fantasia Gardens flickr photo by thecrystalskull shared under a Creative Commons (BY-NC-ND) license
Mini-golf prices at Walt Disney World are $14.00 for adults and $12.00 for kids.
If you are driving to Disney and want a cheaper option, we enjoyed the Hawaiian Rumble Adventure Golf, which is just a few minutes from Walt Disney World.
We found a great deal on Groupon for Hawaiian Rumble. So, it's worth checking into if you have transportation.
Character Dining at a Resort
Did you know that you don't have to have a Disney park ticket to enjoy character dining?
Chef Mickey's flickr photo by @cdharrison shared under a Creative Commons (BY) license
Chef Mickeys, 1900 Park Fare, The Cape May Cafe, The Garden Grove and Trattoria Al Forno all have Character Dining options that don't require a park ticket.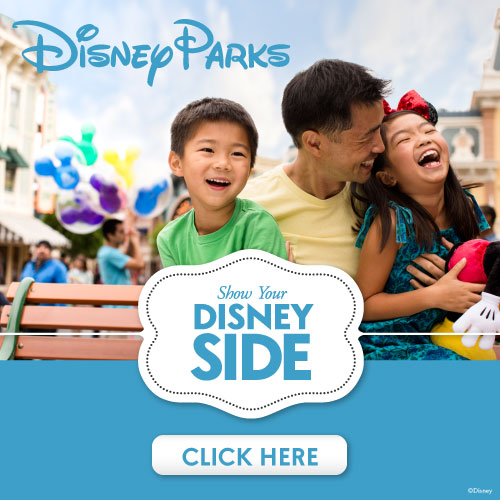 Make reservations well in advance, though, as these experiences can book up quickly.
Take a Pony Ride at Ft. Wilderness
Did you know you can horseback ride over at Ft. Wilderness? You can also swim, fish, bike… perfect for those who want to be outdoors but escape a bit of the hustle and bustle of the parks.
My kids loved taking the pony rides and for $8, it was an affordable family memory.
Note: Pony rides are offered from 10:30 a.m. to 5:00 p.m. daily. Kids must be under 48 inches to ride and you must pay in cash.
Check out the Boardwalk
This may semi-fall under 'Resort Hopping,' but it deserves a mention all it's own.
The Boardwalk Resort actually has…a Boardwalk. Themed after the vintage Atlantic City boardwalk, guests can walk around visiting shops, bakeries and checking out fun street entertainment for free. I like to think of it as a much quieter version of Disney Springs.
It's nestled behind Epcot(and within walking distance) and many Walt Disney World guests do not know it even exists, unless they are staying at one of the resorts that lines it. In fact, in the evening, it's a great spot to view the Epcot fireworks.
After dark, Adults will love Jellyrolls. the amazing dueling piano bar ( one of our favorite date night spots) or the Atlantic City Dance Hall.
Do Some Shopping at the Outlet Malls
Disney can empty your wallet fast… but if you still love to shop at bargain prices, hit up the Orlando Vineland Premium Outlets. They are located just a couple of miles from Walt Disney World ( practically across the street from Disney Springs).
The shops are a quick 15 minutes by car, otherwise, you will want to take an Uber or, as a cheaper alternative, a Lynx bus. The bus will take longer, but it's no big deal if you have all day. And at $2 per person, you really will be helping your wallet.
Click here to access public transit directions from Google Maps.
Of course, Disney lovers may find the trip worthwhile just to visit the Disney Character Warehouse.
It's basically a Disney Outlet store where you can get gifts and souvenirs at bargain basement prices. They don't always have the same items, so if you see something you like, you better get it. Also, it can be hit or miss depending on stock, but it's definitely worth a look.
We have purchased our Disney pins here for $2 to $3. This made it a bit more palatable when we lost one of them at the Magic Kingdom. ( Before I discovered my hack to not lose them again).
Visit The Spa
Nothing says relaxation like a facial or a massage. Walt Disney World has some amazing spas throughout their resort.
Occasionally, you can find a deal on Groupon for the Mandara Spa at the Swan & Dolphin resort. Currently, there are some packages up to 60% off.
For even more savings, sign up for ebates ( for free, plus you get a free $10 in your account), and THEN go to Groupon through ebatesebates, and you'll get an additional 8% cash back on your spa purchase.
 Click the button to get signed up with ebates
How do you recharge at Walt Disney World? What are your favorite things to do outside of the Disney parks? Let me know in the comments!
If you liked this post, you may also like:
The Best Free Things To Do With Kids at Disney Springs
36 Family Friendly Things To Do In Central Florida 
8 Free Things To Do At Disney And Still Have Fun