I remember a time when I wanted to do a travel search simply for " anywhere" and it just wasn't possible…or, at least, I didn't know how. Now, I have discovered Kiwi.com and have found it to be a great tool in finding cheap plane tickets by easily locating disconnected flights. 
When Google Flights came on the scene, it was pretty revolutionary and helpful for me. Then it really upped its game with the "explore' feature, which I love. However, it still sometimes struggles with truly finding the lowest fares.
Which is why I am glad to have discovered Kiwi.com.
Now, a Google search of Kiwi.com reviews will reveal some, well, let's just say less than happy customers.
But, when we booked our tickets to Italy, I found the deal through Kiwi and went against my general gut instinct of booking directly with the airline or on a site I typically use and am comfortable with ( i.e. Travelocity,Priceline, etc.)
For the sake of research, I took a deep breath and said " no matter what, there will be a review out of this experience" and we made the booking. I had a mild panic attack hoping we didn't make a huge mistake, but hoped for the best.
But before I get to my review…. here's a bit of background on Kiwi.com
Kiwi.com is a flight search engine that was developed back in 2011 ( though it has evolved since then) to basically help wanderlusters see where they can travel within their budget. These types of search engines are pretty perfect for people like me who…well…would pretty much go anywhere if the price is right.
But beyond that, Kiwi is an online travel agency based out of the Czech Republic.
As an online travel agency, it basically means that once they find your route, you pay them through their site and they then use another card of theirs to book your flights and provide you with their own e-tickets and itinerary.
It looks like this:
You also receive an email with a downloadable link for your e-ticket.
This is what I like:
The Kiwi site is an excellent research tool.
You can enter multiple departure points, search for 'anywhere,' how long you want to stay and date ranges.
You can then see flight hacks for destinations all over the world.
Then, if you're not comfortable using Kiwi, you can just book the flights separately on the individual carriers. You would do this by going to those carrier's direct websites.
Kiwi does offer a missed connection guarantee, that you don't get when booking with separate carriers. But, like I said…fortunately, we did not have to put this guarantee to use so I can't speak as to how well Kiwi stands behind it.
Here is what I struggled with:
We initially purchased baggage through Kiwi, which cost about $60. We thought we may want to check a bag on the return flight for souvenirs.
However, a couple of days after booking, we received an email stating that they were unable to take care of the baggage with the airline, so we would have to pay at the airport and submit a receipt for reimbursement. I honestly didn't feel good about this, and we ultimately decided to just travel with a carry-on anyway ( our preferred method when possible. Check out this post to learn how I travel with just one suitcase).
I didn't bother calling Kiwi to ask for a $60 refund, so we ate that cost and considered it a lesson learned. Moving forward, I would not have paid Kiwi to handle baggage.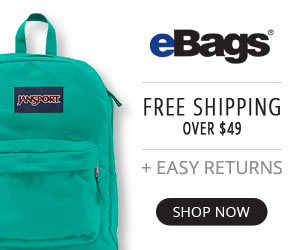 Also, the booking number that Kiwi gives you is not your airline confirmation number. Kiwi did send us confirmation and e-tickets in a very timely manner.
But, to do my due diligence, I still went to each individual airline site and entered my e-ticket number to ensure I had reservations.
Those reservation numbers should show up on your confirmation, and I would suggest typing them into the airline sites.
Confirmation numbers provided by Kiwi.com
There was some minor confusion that concerned me with the reservation number for KLM airlines. However, that is due to the fact that we were flying Alitalia, which is owned by KLM, so it read a bit weird on our ticket.
This was no fault of Kiwi's and one nice phone call to KLM (that's not sarcasm. She really was a pleasant customer service agent. Kudos, KLM!) cleared it all up for me.
Kiwi.com says that they will check you in for your flight. I actually didn't test this, because I am a bit of a control freak with my travel planning and checked in myself when I was in the check-in window.
We were able to get our boarding passes without any trouble.
All that being said, here's my Kiwi.com review in a nutshell:
We really had no trouble with Kiwi.com, other than the baggage situation. And for all I know, they really may have reimbursed me. But, I didn't want to run the risk of red tape or paying extra at the baggage counter.
However, it is important that you follow up with your airlines, confirm your flights and check the sites for any delays or flight status changes. Kiwi.com is not full-service and will not constantly notify you of those things. 
Ultimately, I would utilize Kiwi.com, again, if I can go without needing to check bags and if they do come out cheaper than booking with the direct airlines themselves.
A quick search in another browser tab during your travel planning session should determine this.
It really depends on your comfort level. Oftentimes, taking a layover and flying multiple carriers is a cost-effective way to travel.
Oftentimes, taking a layover and flying multiple carriers is a cost-effective way to travel. #budgettravel #traveltips
Click To Tweet
If you're comfortable doing this yourself, go for it. However, if you want it done for you in one swift package deal, Kiwi is definitely an option.
If you do choose to use Kiwi, I would be really appreciative if you booked through one of the affiliate links in my post.
However, just because I am an affiliate, doesn't mean I am going to sell you on it. This is my honest review and thoughts and Kiwi did not sponsor this post in any way. Feel free to take the info and make your own choice on how to book based on your comfort level.
Definitely feel free to post your comments or questions down below and I will be happy to answer.
Have you booked with Kiwi.com? Let us know your thoughts.