One of the top questions I get asked by friends and family members who are planning their Disney trips is how to get discount Disney World ticket deals. 
It's a valid question since Walt Disney World tickets increased in price...again…earlier this year.
Currently, if you're looking to purchase a standard one-day, one-park pass can expect to pay up to $159 per ticket, depending on when you visit.
That's a far cry from the $3.50 admission fee one paid for a dose of Disney magic when the park first opened in 1971.
Unless, you know where the entrance is to Scrooge McDuck's money bin, that can add up if you are wanting to take a family.
But take heart and put on your mouse-ears.
There are ways to make your overall cost cheaper.
Note: the term "cheap" here is negligible. Cheap Disney tickets ( as in the amount you would pay to get into the county fair), don't exist.
Here's the nitty-gritty on Disney World tickets and how to pay less than, um, castle price…
Go for multiple days
There are a variety of price breakdowns when it comes to Disney World tickets.
Your cost is determined by 3 factors: which park you plan on visiting, whether it's a peak time of year and the number of days you plan on visiting.
If you purchase a multi-day ticket, the rate per day itself will typically be less, even though you are spending more out of pocket.
On the calendar below, you can see that your daily cost of tickets decreases the more days you stay.
It does increase the price tag of your trip, but if you are in the area and have the time…multiple days give you more overall value.
Check out an Authorized Re-Seller
I generally always recommend UnderCover Tourist first.
We purchased tickets from UnderCover Tourist years ago when we first visited Florida, and they have only gotten better.
Undercover Tourist is an online retailer of discount tickets to multiple attractions. Along with Walt Disney World, you can also utilize them to purchase passes to Universal Studios, Legoland , SeaWorld and more.
The company has been around since 2000 and is extremely reputable. ( As I said, I have used them personally). You can check out additional reviews and recommendations directly from the Disney Parks Moms Panel.
Better yet, all of the tax is included in the prices and shipping is free. 
The reality is that on a single day peak ticket— Undercover Tourist only saves you about $2.
So, much like at the park itself, multi-day tickets is where most of the savings will happen.
For example, at full price, a 3-Day Magic-Your-Way ticket costs $324 after tax. By going through Undercover Tourist, the same ticket is $309. I'll take $15.
Savings increase with packages, with some packages including free days.
Plus, even after you purchase tickets, the site is chock-full of travel plans, guides, and tips. You can even download a planning app and utilize the free crowd calendar.
Military & Civil Service Tickets
If you currently serve in the United States military or are a retired service member, you are eligible to receive a 4 or 5-day Military Promotional ticket, which includes the park hopper.
The five-day ticket just costs $257 + tax and can be used by the service member, their spouse, other members of their family and even friends.
Click here to check out the full details on Walt Disney World's Military Salute tickets.
Check out AAA or CAA
If you are a member of the AAA ( American Automobile Association) or CAA ( Canadian Automobile Association), make sure to contact them or check for discounts through your membership. It's possible you may need to connect with a regional club in Florida, but discounts may be available.
Utilize Disney Gift Cards
Utilizing Disney gift cards to purchase tickets and pay for resorts is a great way to save up for a Walt Disney World vacation.
Some folks have this process nailed down to a science, but I am just gonna give you the beginner basics.
First off, if you are a member of a wholesale club like BJ's, you can generally purchase Disney tickets at a discount of up to 5%.
Pair that with a solid cash-back credit card and you can purchase the gift cards with an additional cash back benefit ( generally anywhere from 2% to 5% depending on your card.)
I always suggest using credit cards responsibly ( meaning, pay off the entire balance within one statement period. Otherwise, you are not saving money). But, if you are planning your trip far enough in advance and purchase gift cards a little at a time, you can easily collect enough to cover the cost of your tickets…and have some cash back to cover the cost of your dole whip.
Check out Credit.com to compare cash back cards to find the best one for your needs. To save solely for Disney, the Disney Visa card from Chase is another option to consider.
Check out this great detailed post from mousehacking.com for more info on how to utilize Disney Gift Cards to save money on Disney World tickets.
Connect with a Disney Vacation Planner
Disney Vacation Planners can oftentimes have access to discount packages and help put together the best deals for you and help ease some of the planning stress. Plus, their services are free! 
My affiliate partner Destinations in Florida can easily get you a free quote for the best price on your Walt Disney World Vacation.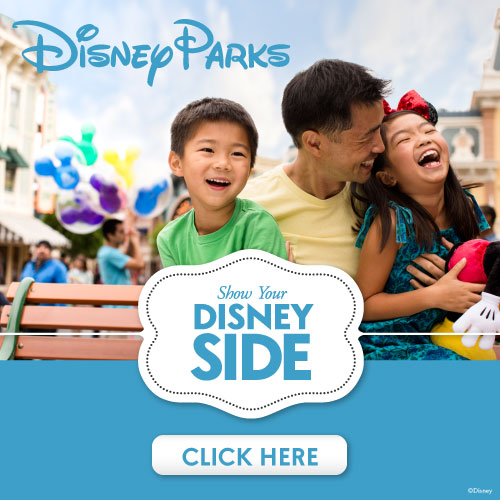 If you plan on being at Walt Disney World for longer for more than 14 days in a year, then a Disney Annual Pass may be worth thinking about.
Non-Florida residents would have to pay full price ($729) for the Platinum Pass. However, the pass includes photo pass downloads, free theme park parking, and up to 20% discounts on food and merchandise. Even if one person in your party purchases an annual pass, the additional benefits can be utilized and the overall savings can add up on one trip.
Florida Residents get even better options and discounts. 
Annual pass options for Florida residents start as low as the $279 Epcot after 4 Pass all the way up to the  Platinum Pass. We have the silver pass which fully suits our needs and are awaiting to see how the newly rolled out ( and equally priced) theme park select pass will compare. We prefer the Silver Pass blackout options as we generally travel elsewhere in the summer and don't want to keep track of blackout individual dates for each park.
But, you can definitely take a peek and find out which pass may best fit your needs.
The best part about Florida Resident passes is the monthly payment option, which breaks the cost up over twelve months without any additional cost.
If you go an annual pass route, though…I would caution you that you will become 'Disney-spoiled.'
Do you know of a way to find and purchase Disney World Discount Tickets? Let me know in the comments!
Posts You May Also Like:
You Might Be A Disney Annual Passholder If:
The Beginner's Guide To Getting Started on My Disney Experience
Where To Find Mickey and Minnie Together at Walt Disney World