Who doesn't love Disney Secrets!? 
There's no doubt that the Magic Kingdom is the epitome of All Things Disney. When you think of the "Happiest Place on Earth," the towering Cinderella Castle is probably what first pops into your head.
 But what I think I love the most about the Magic Kingdom is all of the extra detail and ' secrets' that Disney includes to make it extra, well… magical.
If you are heading to the Magic Kingdom anytime soon, keep an eye out for these secrets and hidden magic that are easily missed by the everyday tourist.   
The Not So Authentic American Flags
Main Street U.S.A is designed to be an homage to Walt Disney's hometown, Marceline, Missouri. As such, it pays tribute to small-town Americana—complete with numerous American flags atop the buildings lining the street.
Well, sorta…
These flags are actually all missing a star or a stripe and are used as facades for lightning rods, due to the height of the buildings. If authentic flags were used, U.S. Flag Code would require them to only fly from sunrise to sunset.
By removing a star or stripe, they are not official American flags and can maintain their post 24-7. 
Cinderella's Wishing Well
A little bit off the beaten path at the Magic Kingdom, you can find Cinderella's Wishing Well. It sits at the side of the castle and you can spot it from the bridge heading out of Tomorrowland. Follow the little path and you will get to this serene spot. It's a great place for photos. Throw in a few coins, too…the money is collected for local charities.
The Party Line Phone
As soon as you enter Town Square, check out The Chapeau hat shop ( it's located on the right-hand side of the Confectionary). If you start heading down Main Street, you've passed it.
Just inside the hat shop on the wall to your right, there is an old-fashioned, turn-of-the-century phone. Pick up the receiver. You'll be privy to a fun conversation between two gals who don't know you're eavesdropping…which probably happened a lot back when you had to share phone lines!
Pay Attention To The Streetlamps
If you notice the streetlamps at the entrance to Main Street, they will appear to be like the gas lanterns used at the turn-of-the-century. As you walk down Main Street, U.S.A, you will notice that the street lamps differ and become electric. This represents the invention of electricity and the progress in America!
Sorcerers of The Magic Kingdom
This may not be a secret, as much as it is a tip.
But once you head into Town Square, go left towards the Fire House. You will see a sign for Sorcerer's of The Magic Kingdom. It's a free interactive game that is played throughout the park.
Each guest can get a set of trading cards, so even if you don't get around to playing the game…you walk away with a fun, free souvenir.
We really enjoy it, but it can be easily missed. It can take a lot of time to go through the whole game, but you can still get started and experience it, even if you don't finish.
For more info on how the game works, I have a post all about it!
Pascal
Rapunzel herself filled us in on this little secret. Jessie had asked her where Pascal was. She said "he was just here, but sometimes he is scurrying around my tower. If you find him, can you let him know I am looking for him?" and she gave a little wink.
I didn't think much of it, but the kids were determined to find him.
Sure enough, as you head towards Rapunzel's tower, lean over the bridge and look around. Pascal and his friends can be seen scurrying around the nearby garden and streams.
Bonus: There are charging ports in that area, as well, if you need to recharge your phone before snagging another FastPass!
Blue Fairy Wish Book
Inside the Pinnochio Village Haus restaurant, near the front, you can find the Blue Fairy Wish Book. Feel free to write your own wish. It's fun to flip through and see what others wish for, as well.
You do not need to eat at the restaurant, and it's quick service so you can walk right in.
Note: Bring your own pen. There is not one provided.
Cinderella's Fountain
Separate from Cinderella's Wishing Well is Cinderella's Fountain. It's located behind the Castle near the Castle Couture gift shop.
An adult standing up would only see Cinderella with the crown way above her head as part of the background art.
But, stoop down (perhaps at a child's eye level) and you will see the princess rightfully wearing her crown. #DisneyMagic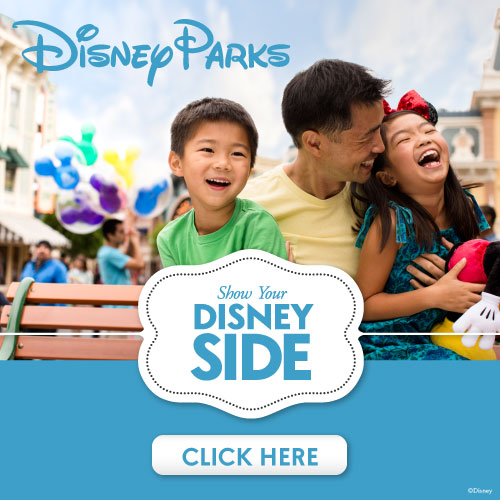 Cinderella's Clock
If you get the chance to get up close to Cinderella's Castle, take a peek up and check out the clock.
The 4 on Cinderella's Castle is depicted as "IIII" and not "IV." That's because the Roman Numeral IV was not used until after the colonial period and Disney Imagineers wanted to stay true to the time period of Cinderella.
Cinderella's Horse at Prince Charming's Regal Carousel
Did you know you can ride Cinderella's Horse on Prince Charming's Regal Carousel?
The horse is in the second row of the carousel and has a golden ribbon on the tail. 
This secret is becoming more well-known, so you may only get the chance to get on the horse if you are near the front of the line.
Regardless, it's still fun to spot as you watch the carousel whirling around.
Buildings Honoring The Disney Legends
When meandering down Main Street, make sure you look up.
There are names in the windows that honor the original Imagineers who brought the world of Disney to life.
There are even more hidden gems and Disney secrets that I will eventually add to this post as I get back to the park. But, I knew  I couldn't hold out on you much longer and wanted to make sure you knew about these little hidden bits of Disney magic for your next trip to Cinderella's Castle! 
Do you know a Disney secret? I would love it if you would spill the beans in the comments!
Here are some other posts that may interest you:
5 Must-Have Items for a Stress-Free Disney Day
How To Beat The Heat at the Magic Kingdom