Have you ever rushed through the airport tripping over your multiple bags, waving your boarding pass in the air, racing towards the gate like you're in the final leg of The Amazing Race as they are calling your name over the PA system for the final boarding call? It's not fun.
And though traveling is not always glamorous and is, in fact, often times stressful, there are ways to make the process just a bit easier.
I reached out to some fellow travel bloggers and combined their wise tips and travel advice with some of my own, in order to provide you with these travel hacks that will save you

time and money!
 Hacks to Save Money on Booking Travel
"I use Ebates for sites like Hotels.com, Booking.com and Expedia.
(Update as of May 2019: Ebates is now Rakuten Rewards)
Rakuten is a cashback site which pays up to 10% cashback on bookings.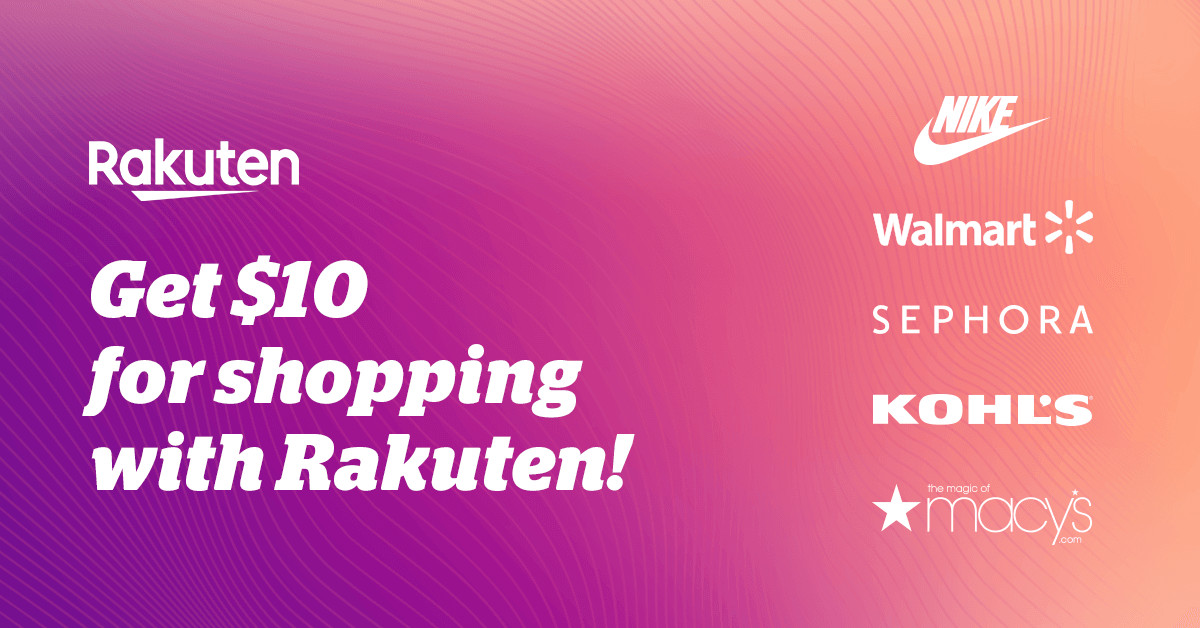 You need to join Rakuten and then direct all your 'shopping trips' through them by visiting the Rakuten site before you visit the specific booking site, in order to qualify for cash back.
Cash back is paid quarterly, in USD via Paypal. I also use the site for things like Book Depository and Amazon for gear and guidebooks leading up to the trip."
Click here to sign up for Rakuten and snag a $10 bonus! 
Set Up Price Alerts
It can be tough to keep up to date on airfare prices and know when it's the best time to buy a plane ticket.
Fortunately, sites like AirFare Watchdog and Hopper.com allow you to set up alerts for your favorite routes. You'll get an email when they determine that the price for your route is at its best and recommend when you should make the purchase.
Mix Business and Pleasure
Allan Liwanag, The Practical Saver

"I travel a lot for work. I always use my personal hotel and airline member rewards to get hotel points and airline miles even when those hotels and airline reservations are work-related.
Both hotel and airline companies allow this practice. It works all the time and I'm basically getting free points and miles.
I use those points and miles to get free hotel stay and free flights when my family travels for vacation."
Go Incognito
It's debatable as to whether or not going incognito while searching for travel deals actually saves money. Airfare costs change rapidly, so what was once considered a 'must-do travel hack' is no longer gospel. However, it's definitely not going to hurt.
The theory is that with every search, your browser tracks the websites you have visited. For example, if you go to Expedia and do a search, and return two hours later to perform the same search, your price may go up.
It's simple to log into Incognito mode. Check out this quick YouTube tutorial and I can show you how.
Use A VPN To Mask Your Travel Searches
Sarah Carter, A Social Nomad
Sarah from A Social Nomad has another way of going 'incognito'
"Use a VPN to mask your location when booking flights – say you're flying out of Norway but are currently in the USA, if you change your VPN to be Norway then you'll get the NO version of, say Expedia, and this will 9 times out of 10 get you a better rate! I've used this lots of times and saved hundreds and hundreds of euros."
Travel in the Off Season


Masha Kleshcheva, Fingertip Travels

"My favorite money saving travel hack is traveling in the off season.
Airbnbs, guesthouses, and hostels are cheaper, sometimes by up to 50 percent!
Look especially for the mid-range to higher end places: they usually have the biggest discounts and end up approaching budget lodging prices. Activities also tend to be discounted, and sometimes restaurants as well!
The other huge advantage of traveling in the off season is fewer tourists. Popular destinations are less crowded, which leads to less lines, unobstructed views, and better pictures!
The downside of off-season travel is the weather. A rainy beach vacation might not be what you had in mind. In that case, I'd try to hit shoulder season: a month or two before or after peak season.
You can still score some discounts, although not as many as in the off season. The weather won't be perfect but it can be pretty darn close."
Always Book In Your Home Currency
Ryan,  Out With Ryan

"When booking airline tickets, always try booking in your home currency.
For example, when I'm in England booking a flight back home to Canada, the website gives me prices in £. Many websites allow you to change the currency, or you might have to use their app to pay in your own currency.
It's worth changing the currency because if you pay in a foreign price, you will get charged an extra small % on the exchange rate, especially when paying with a credit card exchange.
For example, when booking a flight back to Toronto with Air Transit on their app, the price was $357.71 in CAD, but when I went to book via website, the price was in British pounds £208.96, since I was booking from London and couldn't change currency on website. With the exchange rate as well as a slight percentage in currency exchange fee on my credit card, I would be paying $30 CAD more in the end. That's basically 1-2 free meals during my travels!
Therefore, it's worth the hassle of finding a way to pay in your home currency on the website or app if it's going to save you money."
"Credit card points and miles – without it, we won't be staying in excellent 5 star hotels, flying for cheap, or able to get 'free' entrance tickets to attractions too.
We travel on average at least once a month, either by car, boat, or plane, using whatever we get from our credit cards. It's win-win for us.
We put everything on the cards instead of paying in cash and we get something back. Of course, you should never carry a balance on these cards and always pay them off in full!"
App for Luxury On A Budget In The Middle East




Leona,

Wandermustfamily.com

"For Middle East travel I use the entertainer app which gets you two for one deals on hotels and high end restaurants! The Middle East does Luxury like no where else in the word and with this app you can definitely afford to experience more of it!"
Take Disconnected Flights


Karen, WanderlustingK
"Increasingly, budget airlines fly for very little around a specific region, however you need to get there.
While flying to Borneo, I managed to find a direct flight with Emirates to Kuala Lumpur then a separate flight with a budget airline to a small city on Borneo for only $20. This saved us around $500 each on a ticket.
I recommend ensuring that you have a long layover (at least 5 hours) between disconnected flights to ensure that if anything goes wrong, you can make it to the second flight with checking in.
With a typical airline, they will rebook you if your first flight is delayed, which impacts the next flight. However, with disconnected flights, you do need to build the time into your itinerary yourself and hope for the best.
If you're wondering where to begin with disconnected flights, I love Kiwi for figuring out creative itineraries that can potentially save you thousands. (My recent disconnected flight journey saved me more than $1,000.)"
Note from Keri: Click here to read my full Kiwi review.  
Put your flight number down on your car rental booking.
You will have an option to do this when you rent a car online. Make sure you give them your flight number.
By doing so, if the flight is delayed or cancelled, the car rental company will be automatically notified. This is helpful since calling the rental car agency may be the last thing on your mind in a stressful travel situation…and you don't want it to be made more stressful with fees for a late car rental pickup.
Mark Your Bags as Fragile
If you mark your bags as fragile, even when they're not, airport staff will take better care of them.
A little misleading, perhaps, but if you are carrying souvenirs that are hard to replace- this is definitely a good tip to utilize.
Bring an Empty Water Bottle
Have you ever priced out the cost of a bottle of water in an airport?
Craziness.
However, most airports have convenient fountains that will easily refill a water bottle. Collapsible water bottles are easily portable in backpacks and suitcases, can be taken through airport security empty and then refilled just before boarding the plane.
Prevent Leaks
If packing liquids such as mouthwash, shampoo, or perfume…open the cap, cover the opening with a bit of plastic wrap and replace the cap. This will help prevent any possible leaks ( assuming you replace the cap tightly enough).
Go With A Carry-On Only
Jillian Michelle, Adventure Dragon

" To save money as well as time spent at the airport, I fly with carry-on luggage only. It's a great way to avoid extra long airport lines–especially during the holidays.
If you don't need to check a bag, you can check into your flight online at home and then head straight to the security line upon reaching the airport. It also allows you to immediately exit the airport as soon as your plane lands.
There's no more tapping your toes in annoyance while sitting at baggage claim waiting for luggage to appear on the conveyor belt. It's my favorite way to fly."
Roll Your Clothes Or Use Packing Cubes/Space saving Bags
As mentioned above, if you can manage to pack a carry-on only, you save SO much time skipping the baggage claim. Not to mention, you also save a ton of money checking bags.
When Nate and I went to Italy, we did it with just carry-on luggage and backpacks. Backpacks counted as the personal item. You can read all about how it can be done in my post How To Travel Light In One Carry-on Suitcase.
Have a 'grab and go' toiletry bag!
Mary Beth Charles, MB Sees

"I never unpack my toiletry bag!
It used to always be a drag to pack toiletries before a trip, especially since I had to keep them out until the last minute so I could finish using them (makeup, brush, etc). So, I made the small investment of buying a second set of makeup, and a few other items, just for travel. Now, my toiletry bag is always packed and I can just throw it into my suitcase without thinking about what needs to go in it."
Make Your Passports Easier to Identify
Kirralee Baker, Escape With Kids

"Put stickers on the outside back cover of your passports. Either name or picture stickers to easily know whose is whose rather than open every one. Or a white sticker that you write all the key info on ( passport number, expiration date etc.) that you need when filling out forms. Particularly handy for families when one person is filling out all the forms."
Make Copies of Important Documents And Email To Yourself
I always make a hard copy of my passport and put it into my suitcase and email a copy to myself. This way, if something happens to your passport, you can easily have access to the needed information to speed up the replacement time. A hard copy is just extra insurance in case you happen to be in an area with spotty internet coverage.
Also…it may be obvious, just just a reminder to NEVER put original documents like passports in your checked luggage. They need to be available on your person at all times.
Throw a Dryer Sheet Into Your Suitcase
This inexpensive travel hack is so simple but useful if you are taking a multi-city trip and may not be able to do laundry frequently. Eventually mixing dirty clothes ( even in a bag) in your suitcase with fresh clothes will begin to smell a little funky.
Including a dryer sheet can help stave off any unwanted odors.
Consider TSA Pre-Check<